Bloomingdale's Partners With Native Son To Promote Diversity for Pride Month
Teaming up on an extraordinary restricted version container assortment of self-confirming tees.
If you are interested in the product, click the link to buy: https://senprints.com/vi/black-boy-joy-gay-pride-lgbt-pride-shirt?spsid=101692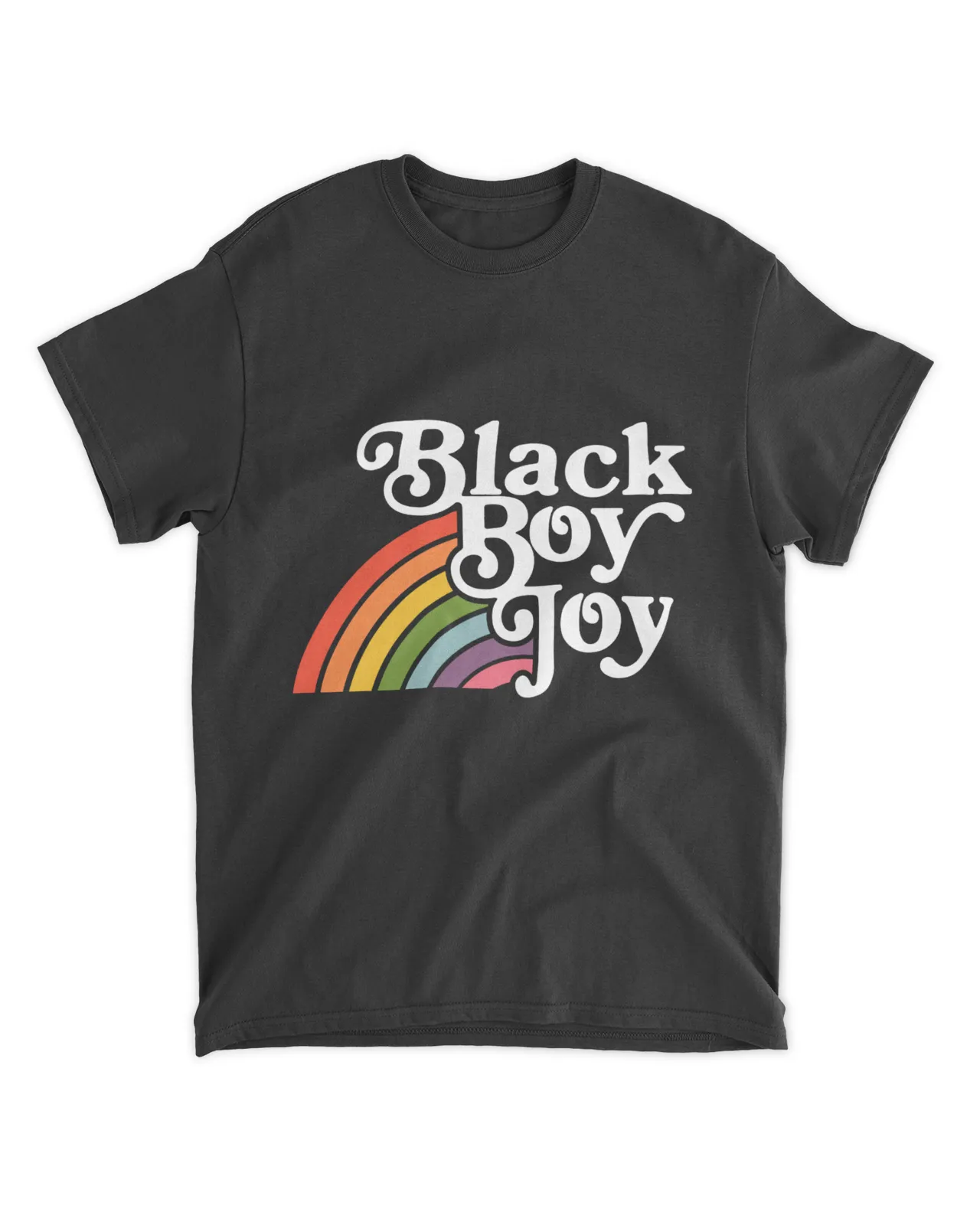 As Pride Month starts off, the subject of perceivability and incorporation for the most part reemerges as minimized networks frequently slip by everyone's notice in the midst of the worldwide LGBTQIA+ festivities. This year, extravagance retailer Bloomingdale's is moving that story by collaborating with news big shot Emil Wilbekin and his Native Son establishment on a case assortment of self-insisting T-shirts.
The assortment – co-planned by Kid Dangerous – envelops a restricted release scope of motto tees that element expressions, for example, "Dark Boy Joy," "Individuals Be Gay," and "Strange." Colorways incorporate dark tees and white tees, with phrases showing up in multi-hued realistic decals.
Wilbekin's focal point of Black-and-eccentric character and confirmation has resounded with neighborhood and public networks and drove him to make the Native Son establishment as a development so that Black gay men might be able to see themselves in a more certain light. With its statement of purpose and hierarchical objectives lining up with Bloomingdale's, a case assortment was destined to assist with setting inclusivity.
Some product pictures that you will be interested in: https://www.pinterest.com/trendingshirtdesign/black-boy-joy-gay-pride-lgbt-pride-shirt/
What's more, developing its joint vision for variety, the assortment crusade includes a few Black business people that own eccentric certifying diversion scenes in New York, including Bryan Clarke and Troy Berry (proprietors of 4 West Lounge in Harlem), Richard and Charles Solomon (proprietors of Lambda Lounge in Harlem), and Leon Curry (Co-Owner of Next Harlem), each shot by Ricky Day.