Shades of Jihad in Syria
This week on Hold Your Fire! Richard Atwood converses with specialists Dareen Khalifa and Jerome Drevon about ISIS in Syria after the passing of its chief Abdullah Qardash, the shaky quiet that wins the nation over and the development of al-Qaeda's previous partner in the north west, Hayat Tahrir al-Sham.
If you are interested in the product, click the link to buy: https://senprints.com/vi/jihad-joe-a-real-american-zero-shirt?spsid=101692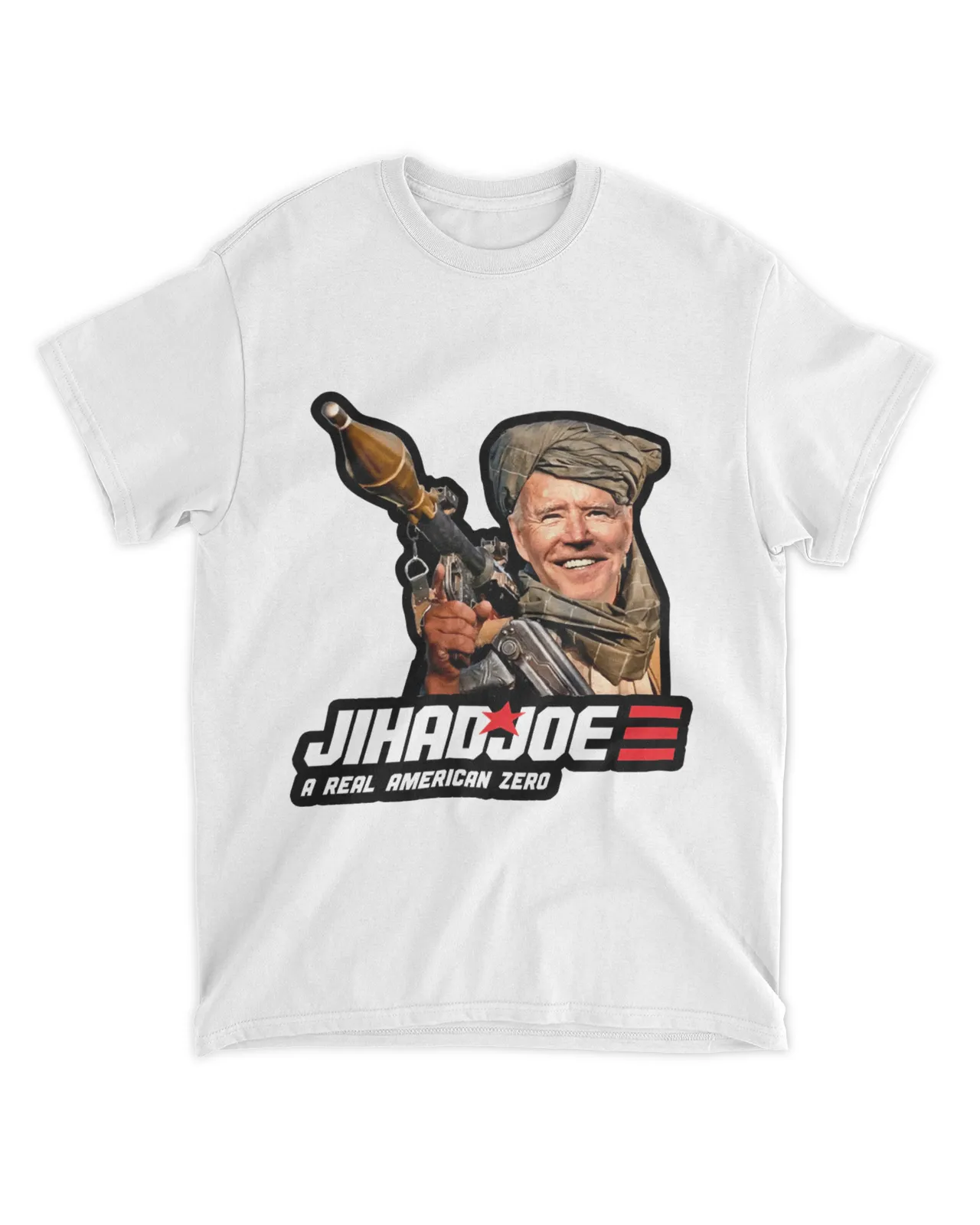 On 3 February, U.S. President Joe Biden declared that American extraordinary powers had killed the head of the Islamic State (ISIS), Abdullah Qardash, in a house where he was hanging out in Idlib region, in north west Syria. Idlib is held by another aggressor bunch, Hayat Tahrir al-Sham (HTS), a previous al-Qaeda member and evidently a nemesis of ISIS. Qardash's killing came soon after ISIS's biggest assault in the country for a really long time on a jail keeping numerous ISIS detainees in the north east, and a fourteen day long pitched fight among ISIS and the generally Kurdish powers, the Syrian Democratic Forces (SDF), that control that region. Different ISIS assaults over ongoing years in the north east and the desert in focal Syria propose that in spite of having a lost the area it controlled for certain years, ISIS stays a versatile revolt. Besides, its foes are to a great extent hostile toward one another and new battling among them could open more space for jihadists.
Some product pictures that you will be interested in: https://www.pinterest.com/trendingshirtdesign/jihad-joe-a-real-american-zero-shirt/
This week on Hold Your Fire! Richard Atwood converses with Crisis Group specialists Dareen Khalifa, Senior Analyst on Syria, and Jerome Drevon, Senior Analyst on Jihad and Modern Conflict, about ISIS in Syria, its worldwide impression and the advancement of HTS. They survey the strength of ISIS, the idea of its rebellion and Qardash's job before his passing. They take a gander at joins between ISIS in Syria and subsidiaries in different regions of the planet, eminently Africa, where more neighborhood aggressors currently battle under ISIS's pennant. They discuss the difficulties looked by the generally Kurdish SDF, which drives the ISIS battle in the north east, their relations with Arabs in regions they control, their hatred with Turkey and their dependence on U.S. assurance. They likewise talk about HTS and its standard in Idlib, where Qardash was killed, attracting on successive visits to that area. They talk about the condition of play in Syria all the more extensively – the U.S's. presence in the north east, the uncomfortable truce handled by Turkey and Russia in the north west and the unsafe quiet that wins following quite a while of merciless conflict.