USA Softball top-10 finalist for National Player of the Year Danielle Williams had just about made it through the Oklahoma Sooners lineup without much of a threat from the top offense in softball. Staked to a 1-0 lead after Rachel Lewis' solo shot in the Northwestern half of the third, it looked like Oklahoma was in for a battle.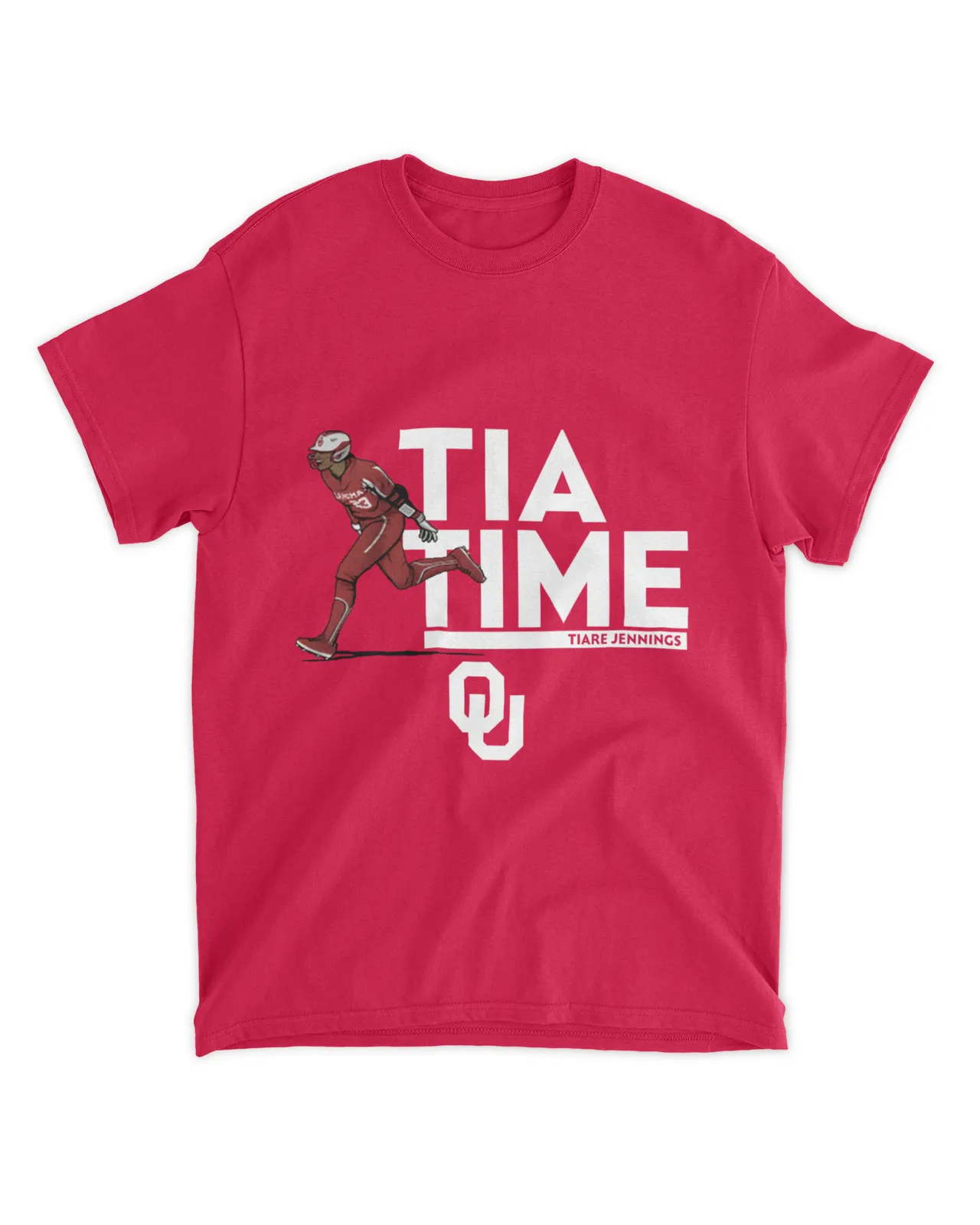 If you are interested in the product, click the link to buy: https://senprints.com/vi/oklahoma-softball-tiare-jennings-tia-time-shirt?spsid=101692
Then Riley Boone happened.
Known for her speed and her desire to put the ball on the ground and run, the Wildcats' defense was playing in, even in the outfield. Boone then did her best Jayda Coleman impression, launching the ball over the head of Rachel Lewis in right field for a double to lead off the third inning.
Some product pictures that you will be interested in: https://www.pinterest.com/trendingshirtdesign/oklahoma-softball-tiare-jennings-tia-time-shirt/
Jana Johns drove Boone home with an RBI single. Johns moved to second on a single by Jayda Coleman and after a wild pitch moved Johns and Coleman up a base, Jocelyn Alo was given a free pass to load the bases for Tiare Jennings with no outs.