No Downer: Rachel Dratch Scores A Tony Nomination For Her Broadway Debut In 'POTUS' – Deadline Tony Watch Q&A
If you are interested in the product, click the link to buy: https://senprints.com/vi/potus-on-broadway-dratch-white-2022-shirt?spsid=101692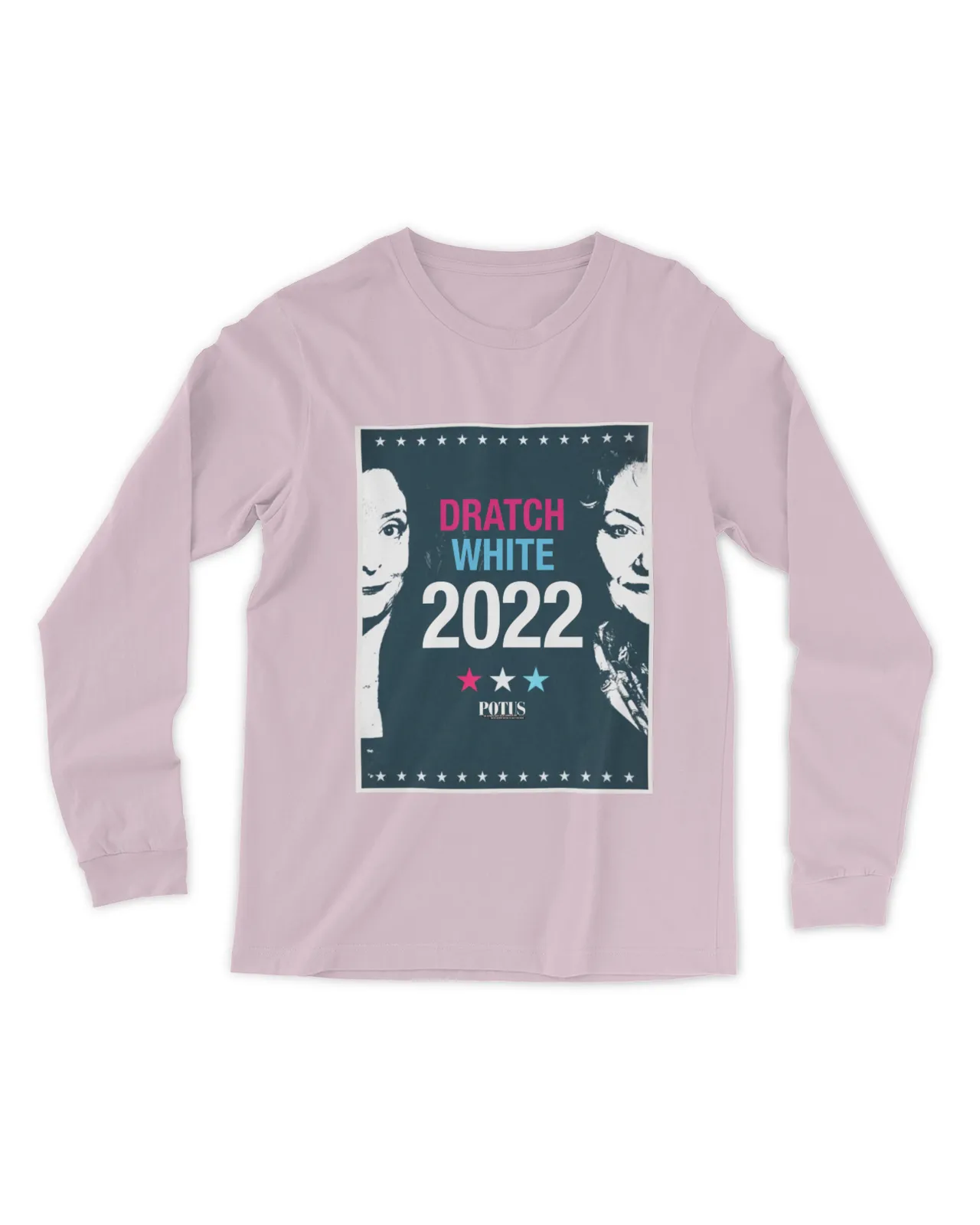 When Rachel Dratch makes her entrance in the Broadway, all-female ensemble farce POTUS: Or, Behind Every Great Dumbass are Seven Women Trying to Keep Him Alive, audiences respond with an enthusiasm that feels like the greeting of an old friend. Best known for the 1999 to 2006 stint on NBC's Saturday Night Live that saw her holding her own among some of the show's most popular casts – Will Farrell, Tina Fey, Jimmy Fallon, Amy Poehler, Seth Meyers and Darrell Hammond were just a few of the all-stars during those seasons – Dratch created one of SNL's most enduring characters with in Debbie Downer, a never look on the bright side type who could sink even the happiest occasion with a gloomy observation. "Did you factor in the loss of life at the hands of the African diamond industry?", Debbie might say to a newly engaged family member, at Thanksgiving no less.
POTUS audiences, though, will see only the barest, fleeting hint of Debbie Downer in Dratch's POTUS performance – a Broadway debut that has earned the actress her first Tony Award nomination. She and co-star Julie White (a Tony winner for The Little Dog Laughed, 2006) have both been nominated in the Best Performance by an Actress in a Featured Role in a Play category (Beowulf Boritt's costumes are also in the Tony running.)
Some product pictures that you will be interested in: https://www.pinterest.com/trendingshirtdesign/potus-on-broadway-dratch-white-2022-shirt/
As Stephanie, Dratch plays a White House secretary who, at least early on, is plagued with self-doubt and constant Debbie-like fear of getting the ax. Stephanie is one of the seven women of the title who work for, are married to, or have dallied with, an offstage President of the United States whose latest misstep – he has uttered, in public, a third-rail obscenity to describe his First Lady (Vanessa Williams) – threatens to bring down his Administration and, just maybe, world peace.